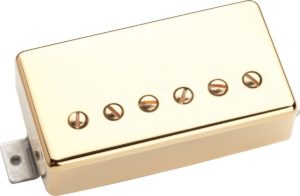 Looking for the best pickups for Les Paul? You're in the right place!
Originally sold in '52, the Les Paul sits alongside the Stratocaster as the two most well known and prolific guitars on Earth.
Through the 60's and 70's rock scene the Les Paul became a true classic and many influential guitarists such as the stellar Pete Townsend, Jeff Beck, Jimmy Page and Clapton heralded the Les Paul as the finest guitar ever crafted.
Today, rock and metal giants like Slash and Zakk Wylde wield the Les Paul to tremendous effect.
[Read more…] about The 4 Best Pickups for Les Paul (Reviews – 2017)