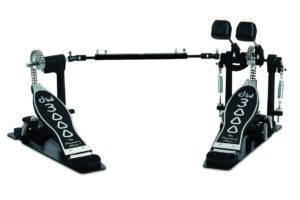 As certain styles of music grow more and more extreme, demands get higher on the speed and precision of the drummer. It is clear how crucial the bass drum is for music, it provides the steady beat and the constant bass hits that make music feel as good as it does.
But, a drummer with less-than-stellar equipment is limited by the hardware so, where do you put all that hard-earned cash? A good start to staying competitive as a drummer in extreme or heavier styles of music is investing in a good pedal, but good comes expensive.
The question is, what pedal is the best investment? What is the best bass drum pedal for the money?
[Read more…] about The 5 Best Double Bass Pedals of 2018 (Reviews)