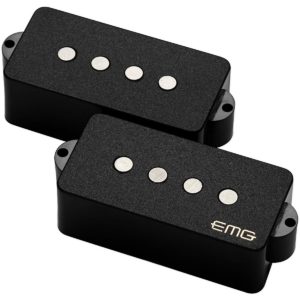 What is the best P-Bass Pickup?
Okay, you're rocking the bass and you're sick of hearing that you chose the easy route! Sick of being considered the drummers apprentice!!
It's time to get your James Jamerson on and show these guys what bass is really all about.
That's where the P Bass Pickup comes in – and in most cases factory fitted just won't cut it, when you're looking for that old-school sound.
Yes, there's lots to choose from and yes, the "best sound" is very subjective, but don't worry we've done most of the work for you! Below is a list of the best five, with detailed pros and cons, all you have to do is pick and click.
[Read more…] about The 5 Best P-Bass Pickups of 2017 (Reviews)