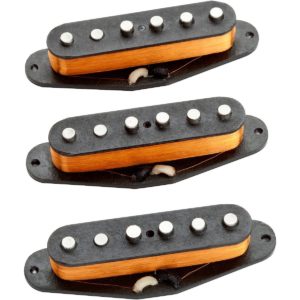 I have this problem sometimes: I play my guitar and it just sounds like the same old guitar with the same old sound. Yes, I want something to spice it up a little, but I still want it to sound like a Strat, just a distinct tone that is mine. I tried effect and amp settings and different tweaks.
Then I start looking for the best Strat pickups to enhance my own sound. There are so many options that I end up getting disgusted and stick with what I have. After research and trial and error, I came up with the perfect combination for me. This buyer's guide for the best Strat pickups will help you find the perfect pickups for you.
Let's look at some pickups that will enhance your Strat!
[Read more…] about The 5 Best Strat Pickups of 2017 (Reviews)