(Last Updated On: December 21, 2017)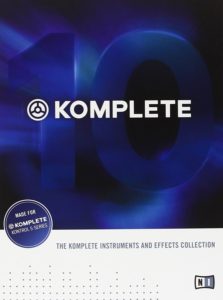 The world of digital music production is one of the fastest growing frontiers in the creative business today. From EDM producers to hip-hop beat makers to pop stars, everyone is using computers to augment their abilities.
One important tool on the belt of any respectable music producer in the digital age is their library of sounds which they can plug into their DAW (digital audio workstation), commonly known as their "VST" (Virtual Sound Technology) library. This library and which plugins a producer has chosen can make or break the way their production sounds.
So, what is the best orchestral VST out today?
Top 3 Best Orchestral VST Libraries:
Perhaps a decent middle-of-the-road option for someone just getting into VST products and searching for a large collection of orchestral sounds is Garritan Instant Orchestra.
Generally, the product is described as easy-to-use and featuring good samples. Other features that stand out from this product are various mood options when using the samples themselves so you can create different textures on top of the same sample.
This is another advantage of VST products, you have more ability to edit the sounds than even the director of the orchestra himself by using powerful digital modeling tools.
Instant Orchestra has a good collection of sounds and a capable digital interface. It is a good place to start for people just starting off with VST products.
On the other hand, there are complaints that doing slightly more advanced work within Instant Orchestra that may require reading the help materials is difficult as the help materials are very difficult to read.
So, while the product itself seems geared at beginning producers, the help material is not conducive to asking and answering questions. This is a big knock against the product as doing things like layering multiple sounds together to create your own is very difficult to figure out because the documentation is lacking.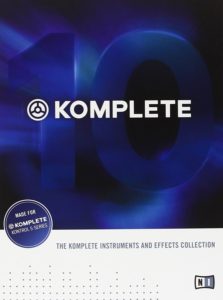 In my opinion, there is no better single solution for general sampling and effects that Komplete 10. It is higher priced than the previous option, but there is an overwhelming amount of samples, synths, and capability that you get for your money.
Specifically, on the orchestral side of things, I find the samples to be somewhat limited as this is a product which includes a wide variety of other samples; it is not specifically an orchestra product. On one hand, if you are looking for only an orchestral VST plugin, this is probably too much for you. But, if you are looking for a great way to expand your library, I do not think there is a better option out there.
The "Session Strings" product is pretty incredible. Like I said, it is somewhat limited if you are used to huge orchestra sample libraries. This product includes a respectable library of very high-quality samples. Where Komplete 10 shines is your ability to customize these sounds with the different synthesizer products that are available within.
While Garritan Instant Orchestra does have that mood layering capability, the various synths within Komplete 10 simply outshine any kind of editing capability that IO has.
This is probably the single best VST plugin product in existence. But, if you are looking for something to complement an existing VST library with a huge amount of orchestral sounds only, this may not be the product for you.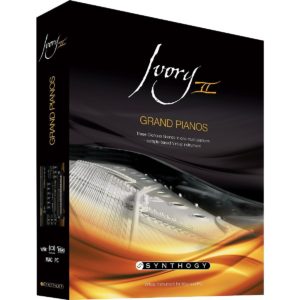 If you are looking for a VST product that offers exquisite piano sounds, this may be one to immediately purchase. I will warn you from the outset that there really is no point in purchasing this product unless you have a really good MIDI controller that can replicate the action of a high-end piano.
This product is not for the faint of heart. It features a huge variety of quality piano sounds from all the legendary piano manufacturers.
One of the major problems with this sort of product is that the technology is a little lacking when it comes to actually feeling like you are in a room playing a Bosendorfer or Steinway. Even with the utmost in audio equipment, the feeling may not be there.
Additionally, this is not an orchestral product but it does feature great piano sounds if that is what you are looking for.
There are a few complaints about this product. Mostly, that there are products better at this than Ivory II is. That is, the software provided by some other manufacturers is better than what is available here. Furthermore, the quality of your experience really is determined by the quality of your controller. In order to get closer to feeling like a Steinway, it really has to feel like a Steinway.
Another oddity is that you must use the iLok product with this software in order to access it. For whatever reason, Synthology decided that the iLok was how they would keep the product secure and piracy-free. You must have the iLok in the USB port when you attempt to use this program so that the program can validate the license which is required to be stored on the iLok.
What Makes An Orchestral VST Better Than Another?
A number of features can set VSTs apart from one another. It would behoove us to have a brief discussion on what exactly a VST is.
Like I said, VST stands for "Virtual Sound Technology" which literally means a tool that is comprised of a library of virtual instrument sounds. In this case, the term virtual denotes that these sounds are not like recording the instrument in the studio as the production happens. Rather, it denotes a pre-recorded or produced file that can then be slotted into the production at hand.
The way the sounds are created is extremely important to the overall VST quality.
In my opinion, the very best orchestral VST will feature the sounds of real instruments recorded at the utmost fidelity with equally great care and precision. A good VST will allow you to truly replicate the sound of a violin played by a great player, in a great studio, and given very detailed care in mixing and production. While the very worst will feature shoddy recording or be poor digital recreations of acoustic instruments.
While some people may want digital recreations of instruments, it is important to note your intentions with these products before buying them. If your intentions are not to replicate a massive orchestra or legendary acoustic pianos, you must take that into account when building your library of sounds.
Basically, your intentions and the quality of the actual production in relation to those intentions make a VST better or worse.
Other Considerations When Purchasing VST products
Computer Capability
As you probably know if you are getting into digital music production, it is important that your computer is ready. Most importantly for these products is the capacity of your hard disk. These products are large.
You are purchasing high-fidelity recordings of instruments in most cases that are uncompressed. Do not be surprised when you download one of these products and they are asking for 100+ gigabytes of space just for the library.
Software Bundles
Some VST products come bundled with complete DAW and MIDI controlling solutions. If you are starting from scratch, it might be a good idea to compare the prices on products that are bundled together as, in most cases, you can get a better deal going that route than otherwise.
MIDI controller
An essential part of your home recording system will be the MIDI controller you choose. These VST libraries are made to work with MIDI controllers, check compatibility before buying.
So, What's the Best VST Library Out There?
What I would recommend if the funds are available is to purchase Komplete 10 and a great MIDI controller. This will give you an expansive library of sounds, with a decent selection of orchestral samples. The MIDI controller will provide you a way to play those files in a way that is pleasing to your sensibility.
Komplete 10 is simply the best product on this list and the best orchestral VST on the list by far. Down the road, if you are looking for better piano sounds, you can look into Ivory II as long as your MIDI controller is up to the task. If you attempt to use Ivory II on a substandard MIDI controller, I think you will be disappointed.
So, use Komplete 10. Master it and master the ability to add effects to the samples. I think you will find all of the orchestral bases covered until your needs grow more specific. But, unless you are film scoring, I think there is enough here to keep you occupied for a lifetime of digital music production. With a quality MIDI controller, your experience will be nothing but joy.
Stay away from Garritan Instant Orchestra unless you are first striking out and have a firm dedication to figuring out lackluster help documentation. I think that Komplete 10 provides more value and an experience that is far above what Garritan offers.