(Last Updated On: January 24, 2018)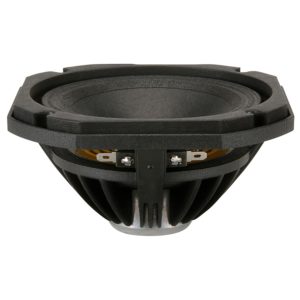 Car and music enthusiasts the world over know just how satisfying it is to take a nice, long road trip with the stereo blaring. That lovely image is instantly ruined when we imagine the music quality being tinny, the bass causing vibration, and the lack of range and tone reproduced with a stock stereo.
This is why so many people choose after-market car audio equipment – the stock options most cars include are simply inadequate for actually listening to music and hearing its amazing range of sound and tone.
Top 4 Best Full Range Speakers: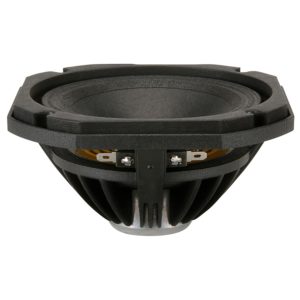 Galaxy is a trusted high-end brand of speaker and other car audio accessories manufacturer. They are known for their well-designed, finely machined products that give you great sound quality for the money.
The Neodymium Full Range Driver is a great value. It is constructed from a tough, durable, and powerful neodymium material. This gives it an incredibly powerful magnetic field in small areas of space. It is a lightweight, space saving speaker that produces a huge range of clear, crisp sounds.
This speaker is that it is a bit pricier than comparable full range speakers of this power and sensitivity range.
The speakers can be front or rear mounted, giving you plenty of placement options.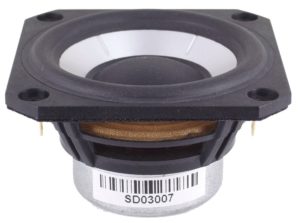 SB Acoustics is a reputable producer of high-quality car audio equipment with a particular focus on speakers. They are one of the top brands for quality car audio and the SB65WBAC25 is a great high-end full range speaker.
The patented design of the furrowed aluminum cone gives the speakers a greater range than many competing models. The speakers feature a copper cap which can handle high frequencies and a better ability to shift to lower frequencies without distortion.
The speakers include a linear neodymium system for an increased magnetic field which reduces distortion. These speakers can easily be mounted in place of stock speakers.
What is the biggest complaint associated with this speaker? It requires a little break-in time before the full sound quality will be heard.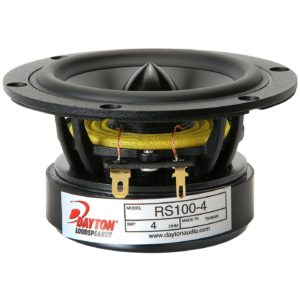 Dayton Audio is a popular manufacturer of quality, affordable car stereo equipment that is designed to be a great value for the price. The Reference Full Range 4 ohm speakers boast an affordable price tag.
The speakers feature strong base performance and have a nice range of clear frequencies with minimal distortion.
The speakers are also eye-catching, making an attractive addition to any car stereo system. Made in the USA, these are well-reviewed speakers. They are easy to install and can produce quality, clear and crisp sounds.
The biggest complaint about this speaker is that when you really try to crank up the volume, distortion starts to come through.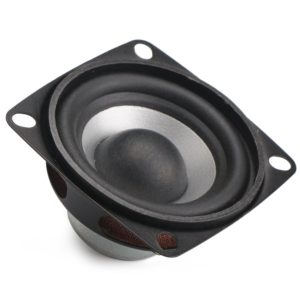 DROK is a manufacturer of affordable car audio equipment and related accessories. Their Mini 5W Full Range speaker is a steal.
This is an amazing price for a decent, basic full range speaker that will give you superior sound quality when compared to stock speakers.
The speakers provide clear, crisp sounds at both ends of the frequency spectrum. They boast smooth deep bass with minimal distortion. The magnet is shielded from interference and protected from overheating.
The biggest complaint is that the speakers begin to have distortion and sound tinny when you listen at really high volumes.
Things to Consider When Buying Full Range Speakers
Perhaps the simplest type of car audio speaker is the full-range speaker. This is a speaker where all the elements of the audio system are included within the same speaker unit.
A full-range speaker includes woofers, which reproduce low frequency sounds like bass, and a tweeter, which reproduces high frequency sounds like guitar and other stringed instruments.
Some full-range speakers will be more comprehensive, also including additional elements like a midrange or a super tweeter, which help bring out mid-level noise frequencies and help produce clear, crisp, and clean super high-frequency sounds.
One of the great things about full range speakers is that they do not require a ton of modification of a vehicle to install properly. There are speakers that can easily be mounted where the original stock speaker was mounted with only a need for a specialized wiring harness.
When selecting a full range speaker there are a number of considerations to be addressed. With any large purchase, a price is likely to be of some concern. Before you even start to look into potential speaker options, decide what your budget is as this will help you weed through potential options.
Next, you will want to consider how much power the speaker in question can handle. If you are trying to push your stereo using external amps, you have to get speakers with a higher power handling capacity than if you are simply using the stock set up.
You also want to make sure that you choose a full range speaker that is properly powered to its sensitivity level. Sensitivity refers to the sound you get from the amount of applied power. Stock speakers tend to be low powered by can easily be replaced with a higher power system for increased volume with reduced distortion.
Conclusion: What's the Best Full Range Speaker?
Full range speakers give you the ability to have stunning sound quality without all the hassle of taking apart your car to install a car audio system. Many full range speakers are designed to be able to be easily mounted in place of stock speakers.
Full range speakers have every element of car audio equipment needed in one basket. Whether you are looking for a high-end model that can push intense bass and volume, or something that will give you a great sound quality at moderate volumes, there is an option out there that will perfectly suit your needs.