(Last Updated On: December 21, 2017)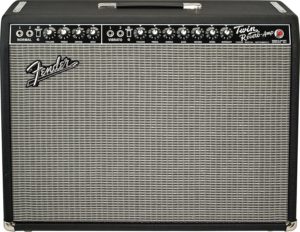 Are you looking for the best clean tube amps? You're in the right place.
For many guitarists, there is no better sound that the sound produced by tube amplification. For what is a combination of science, nostalgia, and vacuum tube magic, so many guitarists search after tube amplification because nearly all the classic guitar sounds were produced first on a tube amplifier.
Today, tube amplifiers are often investment-level purchases and ones that cannot be taken lightly. Tube amplifiers are fragile, require warm-up time, and often are a bit more varied across models. That is, two amps that are the same model may sound quite different due to the uniqueness of each vacuum tube.
Given the nature of tube amps, one can spend days searching for the perfect one. Today, this article will help you determine the best clean tube amplifier.
Top 4 Best Clean Tube Amps: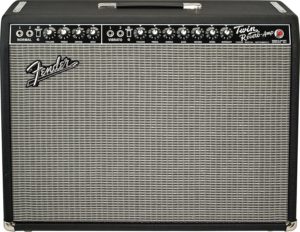 If tube amplification is an iconic sound, perhaps the most iconic sound there is is the sound of the Fender Twin Reverb. In Utero by Nirvana and Abbey Road by The Beatles both utilized the "Blackface" Fender Twin Reverb amplifiers. While this is not a Blackface, the lineage is clear.
The best way that I have heard this amplifier described is "Sounds like an old amp, with a new speaker". A lot of times, considering how often new musical gear comes out, I ask myself why. This is perhaps one of the guitar tones to beat and it is a reissue of a 45-ish-year-old amp.
Featuring two 8-ohm 12″ Jensen speakers, your sound production is covered. This thing will have no problem being heard over a band of whatever size yours is. It features dual channels, one regular and the other with a vibrato effect.
The 6L6 Groove Tubes provide fantastic clean tone at lower volumes but have no issue providing great overdrive when cranked. The versatility of this system is something really to note.
Pros
Lineage
Tone, both clean and overdrive sound great
Looks, the classic Fender Twin black vinyl with silver grille cloth is understated and classy
Cons
Pricey
Some complaints about tubes going bad
No effect loop
If you are looking for an amplifier that sounds like Abbey Road, there is nowhere else that you need to look than here. But, read on for some more diverse offerings. If I had to make any kind of complaint against this amplifier it would be that it does not, by itself, provide a tone that would be at home in heavier music. So bear that in mind when you go to make your next amplifier purchase.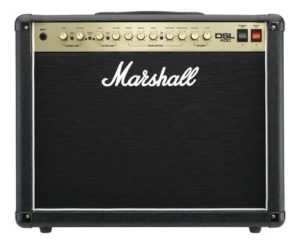 If you are seeking a good deal on great Marshall tone, this amp should definitely make the shortlist. Featuring 2 footswitch-able channels (and a footswitch!) and two modes per channel, you will get a lot of flexibility with this amplifier. This amp sounds like the 70s to my ears.
This 40-watt version will have no trouble cutting through your band at a gig or in the shed and it will sound great doing it. There is a 5-way EQ for you to dial in your perfect sound even further.
The major complaint about this amplifier is that the Celestion speaker it carries stock is not great. It sounds like it is being played in a very small room. Being a modern amplifier and a modern speaker, it is not too difficult to change this speaker. Played through a Vintage 30, this amp can really sing. Additionally, the reverb circuit on some amps is a little suspect so I would recommend testing before you buy.
Pros
More affordable tube amplification
70s sound
Highly adjustable
Quite portable
Cons
Stock speaker is not great
Some owners complain that their reverb circuit is suspect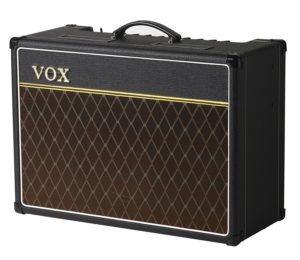 Vox, today, is pretty much one of the gold-standard tube amplifier companies. Their amps offer pretty spectacular tones…at sometimes equally spectacular prices so beware of the price of this amazing tone. You are going to pay for this amplifiers EL84 power tubes, custom 10″ VX speaker made for Vox by Celestion, and a minimal but highly effective set of adjustment features.
There are, today, a lot of players moving onto team Vox and it should be noted that the company is producing amplifiers that look good and are well-built. The looks are a little bit more unique than a Fender and Marshall, so if you like to stick out this may be an amp to consider.
But, beyond looks the tone of this amp is solid. It has a lot of top-end shimmer. For some people, actually, it may have too much shimmer and not enough darkness. Additionally, the amplifier has been said to need a delay or reverb pedal in front of it to help make the room sound a little bigger. Things to bear in mind.
Pros
Tone is good
Adjustment features are not overwhelming
Bright
Cons
Vox made an 80 dollar amp that some people say sounds just as good as this one
Not enough adjustment controls for some
Small-ish soundstage
How to Find the Best Tube Amplifiers with Clean Sound
What Is Tube Amplification?
The best way to define tube amplifiers is to compare them to what most modern guitarists who are coming up are familiar with — solid-amps. Tube amplifiers rely on vacuum tubes to do the amplification whereas solid-state amplifiers use digital components like transistors and diodes to amplify the sound.
The nature of vacuum technology results in tube amplifiers providing a certain tone even on the cleanest settings. Solid-state amplification can achieve clinically precise clean tone, which most people do not find the most pleasing sound for a guitar. In fact, most people prefer the certain crackle and sparkling tone of a tube amp. While there are folks on either side of the debate, tube amps are often considered to have superior sound qualities due to the vacuum tube amplification technologies utilized.
Is Tube Amplification Right For Me?
Since this is a guide to purchasing a clean tube amplifier, I would be doing a disservice if I told you that the cleanest of cleans is not available in tube amplification. If you are looking for an analytically clean sound — perhaps to build off of — tube amplification may not be the way for you.
If you are still here after that, then we shall proceed…
Tube amplification, in my opinion, is indeed superior to solid-state amplification. Not only do I own a tube guitar amp but my home record listening set-up relies on tubes to do the amplification. There is a tone that naturally comes from a vacuum tube that cannot be replicated.
But, vacuum tubes are scarce and therefore pricey. Good tone is not unique to tube amplification. There are certainly great solid-state amplifiers and great reasons to use them.
Vacuum tubes are also fragile and will require maintenance that you may not be able to do yourself and may be very costly. Vacuum tubes are like old light bulbs and do have certain quirks about them that can make them difficult to repair or maintain by the layman or tube initiate. If you are strapped for cash, tube may not be the way for you. If you are not inclined to seek out experts or become an expert yourself, tube may not be right for you.
That being said, many people I know have never had to do anything other than turn their amplifier on and go for going on ten years now. So, your mileage may vary.
Pros and Cons of Tube Amplification
Pros
Tubes have a tone that cannot be replicated even across amps of the same model due to imperfections and variations in vacuum tubes
they are often less work to get to a good tone because a good tube amp will already have a pleasing tone (provided you listen to it before buying)
many classic records were recorded using tube technology
Cons
Tubes can be high maintenance
Tube amps can be expensive (money or time-wise) to repair
Cost is relatively higher than similarly powered solid-state amplification systems
Conclusion: What's the Best Clean Tube Amp?
Really the amp to beat on this list is the Fender Twin and I am not sure that that was unexpected. The Fender Twin is one of the best clean tube amplifiers that has ever been made. But, you cannot get Marshall tone from the Twin, so the Marshall amplifier may be something to look at.
The only amp on this list that I am weary of recommending is the AC15C1. Vox made an about $80 amp that too many people say sounds just as good. I mean a budget option – VOX V9106.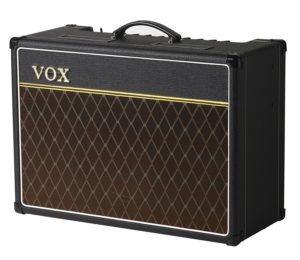 Important note: it's, actually, not a tube amp. However, this model is reported to be the best solid-state amp with a nice tube tone. If that is the case (test for yourself), then maybe you should skip the $620 Vox and go for the $80?
If you like the look of the Vox amplifier, it certainly has the tone to back up the purchase.
My recommendation: get the Fender Twin if you have the money.